Jelly Roll Pans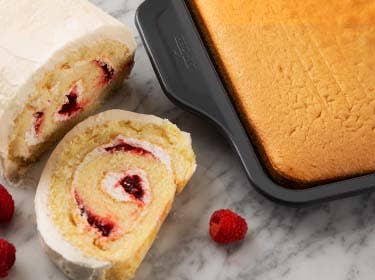 Jelly Roll Pans
We can't find products matching the selection.
Roll out the jelly roll pans for rolls or any sweet or savory recipe that calls for 1" walls and standard "jelly roll" dimensions. Our stainless-steel jelly roll pans offer exceptional performance, durability, and style with low-maintenance, delivering a supremely easy cooking and clean-up experience.
My Wish List
Last Added Items
You have no items in your wish list.