Before coming to the CIA and receiving formal culinary training, mastering consommés were foreign to me. Getting exposure to this opened my eyes that cooking and perfecting things are a true skill I need to learn to be at the top of my culinary game.
| | |
| --- | --- |
| TYPE | SOUPS & STOCKS |
| SERVES | 4 |
| DIFFICULTY | HARD |
| PREP TIME | 10 MINUTES |
| COOK TIME | 30 MINUTES |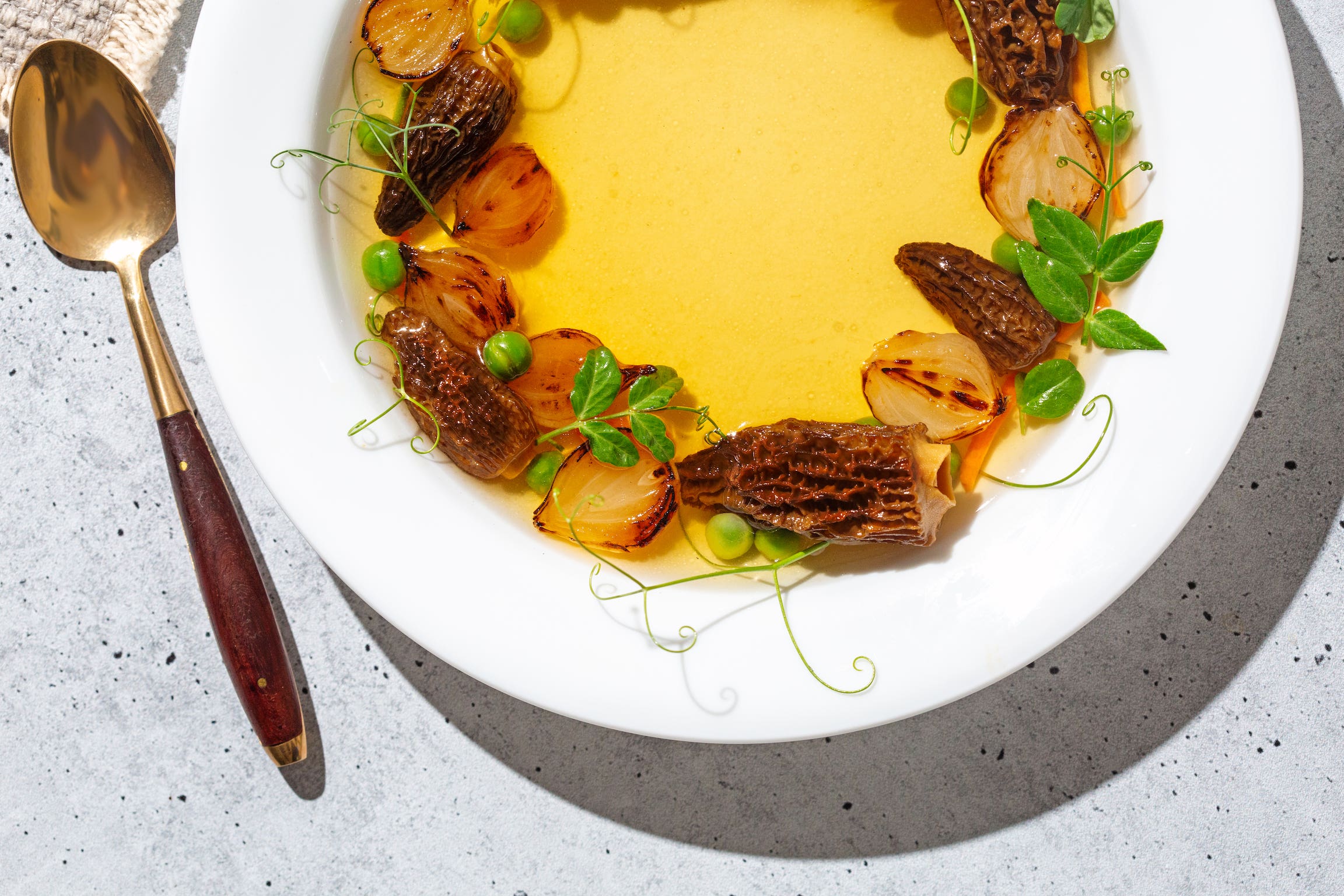 Ingredients
2 shallots roughly chopped
1 jumbo carrot julienned
6 egg whites
2 quarts dark chicken stock
Garnish
1 cup English peas
1 cup sauteed morel mushrooms
1 cup pearl onions cut in half and charred face
Pea tendrils
Cheesecloth for technique needs
Directions
In a food processor, purée the chicken breast and shallots to form a smooth paste. You can also use an immersion blender in place of a food processor. Place the ingredients in a large mixing bowl and purée.
In a large mixing bowl, whisk the egg whites until foamy and add the chicken mousseline to the whites.
In a D5 8 qt stainless steel stock pot, add the chicken stock. Whisk in the chicken and egg white mixture on medium low heat slowly stirring. Be mindful not to break up the raft but stirring so the raft doesn't stick to the bottom and scorch.
Once the whites start to coagulate and float to the top the raft will form. Reduce to low heat and taste the stock and add any salt if needed.
Once the raft is solid, use a ladle to filter the stock in to the cheese cloth. Be careful not to break the raft releasing the impurities.
In a separate fry pan gently warm the spring vegetables and garnish with tendrils and pour the consommé table side.
Pro Tip
If you prefer to steam, use a multipot. Take parchment paper and cut a piece the same size as the diameter of the steam basket. Punch perforated holes throughout the parchment paper to allow the steam to pass and then lightly coat the paper in oil.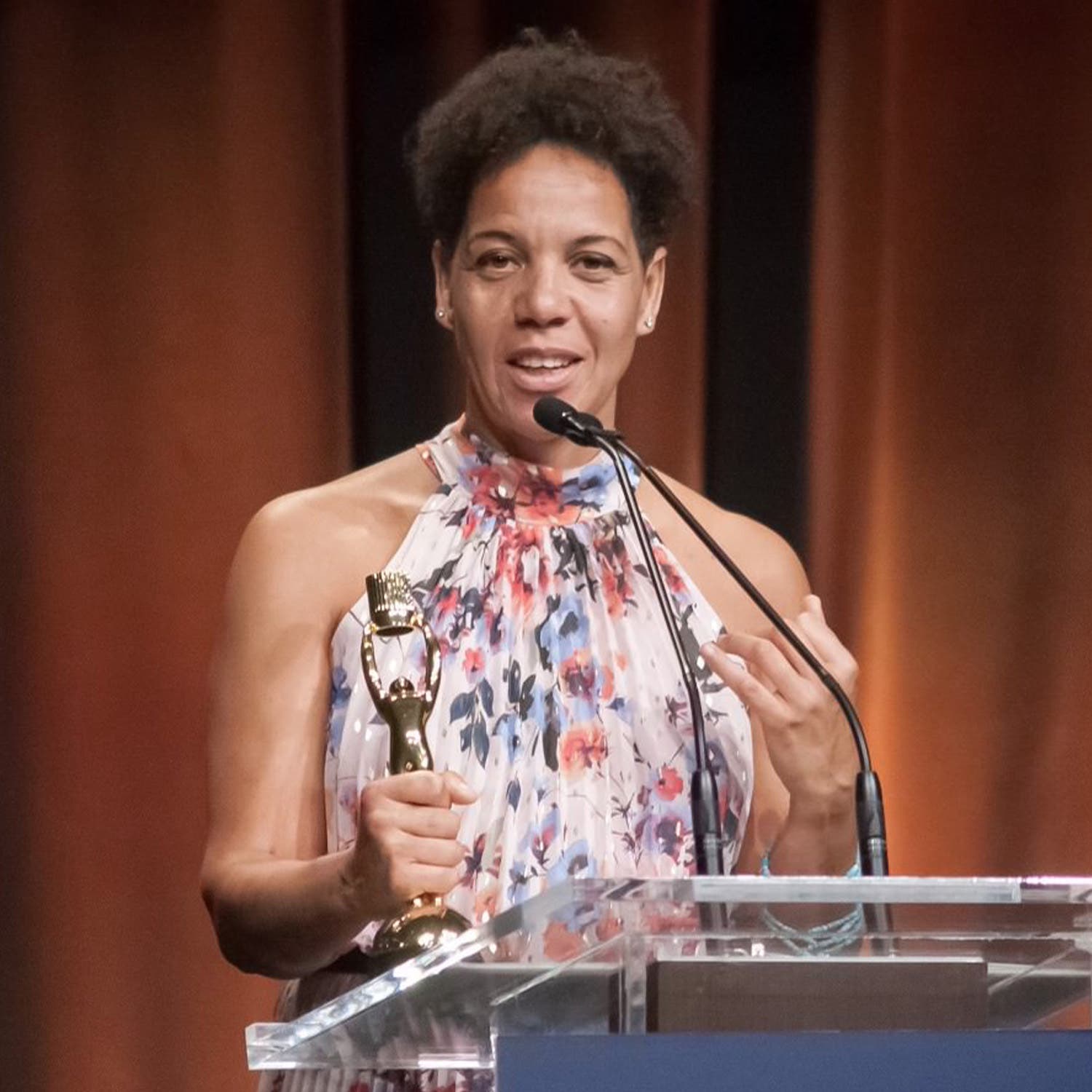 ---
All-Clad's Resident Chef Derek has been working with flavors and fragrance for his entire career. Finding a path from perfumery to food, Derek competed on numerous amateur cooking shows which led him to the All-Clad Test kitchen. Here he excels in creating new recipes, blogs, video demos, and food photography for our consumers.