Cookware Sets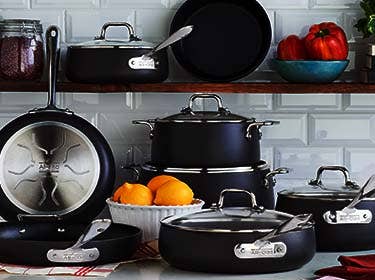 Cookware Sets
We can't find products matching the selection.
All-in-one assortments that include every pot and pan you need to make all your favorite dishes or a few pieces to try out something new. Our stainless-steel pots and pans, or nonstick pots and pans, feature the highest quality metals with professional heat distribution and easy cleaning.
My Wish List
Last Added Items
You have no items in your wish list.