Fry Pans & Skillets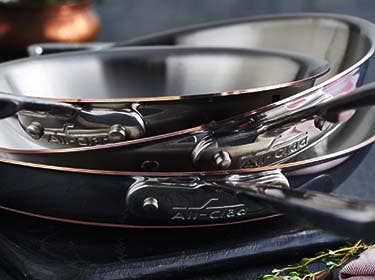 Fry Pans & Skillets
We can't find products matching the selection.
Our skillets and fry pans are classic kitchen staples with flat bottoms and flared sides perfect for flipping and cooking at high heat. With exceptional performance, durability, and style, these stainless steel skillets and fry pans are low-maintenance and nonstick, delivering a supremely easy cooking and clean-up experience.
My Wish List
Last Added Items
You have no items in your wish list.