D3® Stainless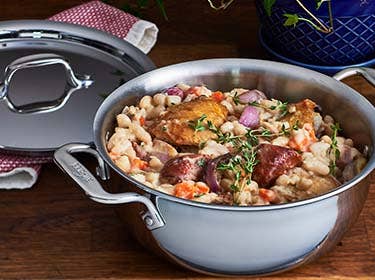 D3® Stainless
We can't find products matching the selection.
Cook like a pro with hand-crafted stainless steel cooking collections that offer exceptional performance and style. From quick bites to epic feasts, our classic bonded cookware handles all kinds of culinary exploits and looks great in any kitchen. Made with three layers of steel and aluminum that heat food evenly and last a lifetime, too. Shop our stainless pans, pots, and lid selection today for the highest quality stainless steel cookware.
My Wish List
Last Added Items
You have no items in your wish list.