D5® Polished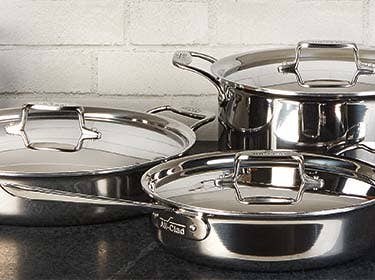 D5® Polished
We can't find products matching the selection.
Cook like a pro with hand-crafted polished stainless steel cookware collections that offer exceptional performance and style. Five layers of stainless steel and aluminum for the best performance and heat distribution of any stainless steel cookware, in our classic All-Clad polished stainless steel pans finish.
My Wish List
Last Added Items
You have no items in your wish list.