Stainless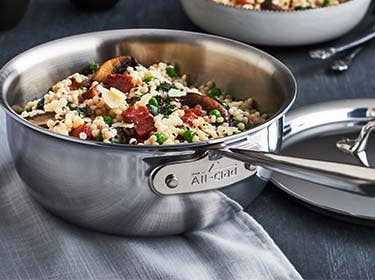 Stainless
We can't find products matching the selection.
Stainless steel is our go-to material due to its versatility and extreme durability, that's easy to maintain, magnetic for induction ranges, and downright beautiful. Our stainless-steel cookware sets and individual pieces each heat up fast, evenly, and keep heat very well for a more perfect cooking experience. Truly, these stainless-steel cookware sets are the ultimate all-purpose cookware.
My Wish List
Last Added Items
You have no items in your wish list.