Chef Ambassador Natasha Pickowicz
NYC - based chef, writer and a three time James Beard Foundation Award Finalist
Natasha Pickowicz is a New York City–based chef and writer. She is a three-time James Beard Foundation Award finalist.
Much of her pastry work explores the relationship between baking and social justice, including ongoing collaborations with seminal New York City institutions like Lenox Hill Neighborhood House, God's Love We Deliver, the Brigid Alliance, and Planned Parenthood of Greater New York, for whom she produced a massive city-wide bake sale, raising more than $150,000 between 2017 and 2019.
Currently, Pickowicz runs the pastry pop-up called Never Ending Taste, which has been held at NYC's Superiority Burger, Brooklyn's the Four Horsemen, the American-Vietnamese bakery Ba. n B., the Taiwanese tearoom T. Company, Los Angeles's Kismet, and the legendary Chino Farm in Rancho Santa Fe, California.
Pickowicz's recipes and writing have been published in the New York Times, the Wall Street Journal, Bon App.tit, Saveur, Food & Wine, New York magazine, Cherry Bombe, and many other publications. Follow her on Instagram at @natashapickowicz.
"I have worked in restaurants for many years, but for the last couple years I have transitioned to working from home. I am super picky about what goes in my kitchen and what lives there. Everything has to have a purpose. I need pieces that can do multiple things like use it on the stovetop but then can also go into the oven and then go on the dinner table. That's where All-Clad makes everything so much easier."
These are the pieces Chef Natasha Pickowicz told us she can't live without, both at home and in restaurant kitchens.
Signature dishes developed by Natasha Pickowicz using her favorite All-Clad cookware of course.
Spelt Focaccia with
Roasted Root Vegetables
I recently took Delicata squash, Haruki turnips with their greens still attached, young yellow onions, and acorn squash - and arranged them on a simple, no-knead focaccia dough made crisp in the oven with plenty of olive oil. It's as pretty as a painting and so fun to decorate.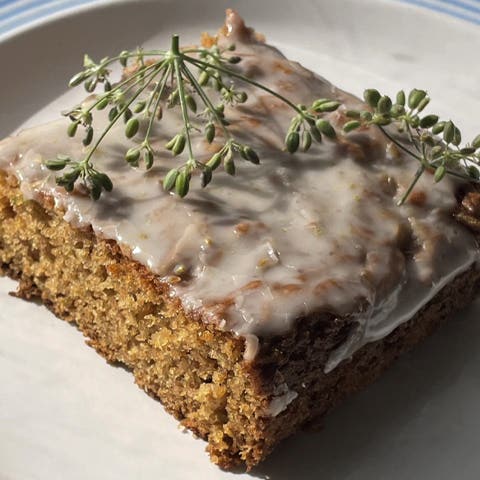 This cake combines tart apples, brown sugar, whole wheat flour, and powdered cinnamon into the coziest, easiest sheet cake you can whip up in 15 minutes. The tart icing has a secret ingredient too - a dash of dried fennel pollen, which adds a mysterious floral perfumer to this perfect treat.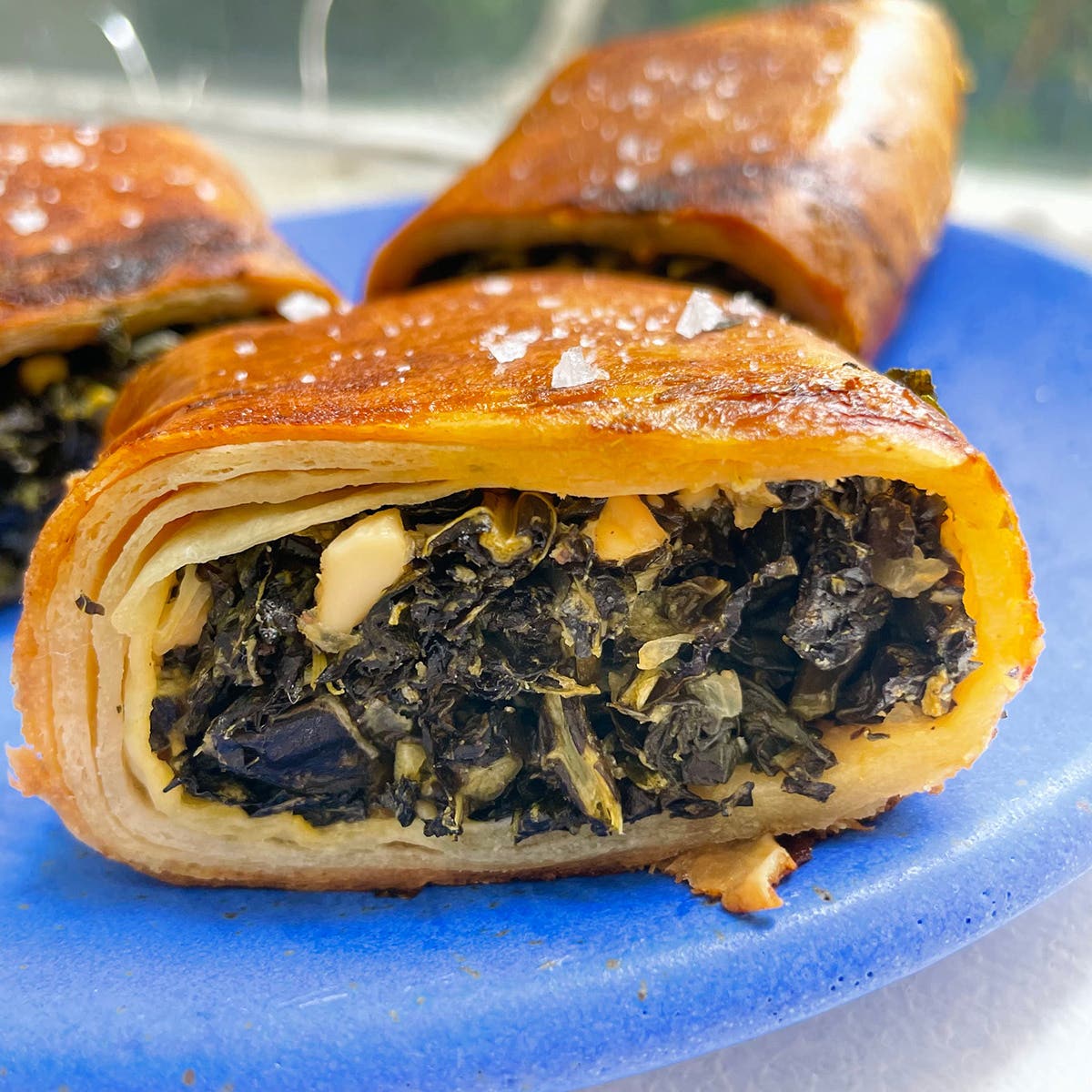 Natasha Pickowicz´s Summer Greens Stromboli
Though you could use a piece of cheesecloth, I love the palm workout I get when I wring the excess moisture from boiled greens. Removing as much water as possible from fruits and vegetables intensifies their flavor (think of a raisin versus a grape). Here, the trick is to reintroduce moisture— we want a juicy filling!—but in the form of fat, richness, and huge flavor, which you can control with ingredients like salty cheese, good eggs, and olive oil.