Chef Ambassador Nina Compton
Chef & Owner of Compère Lapin and Bywater American Bistro
Nina Compton was born and raised in St. Lucia. She grew up with the flavors and beauty of the Caribbean and pursued her career in the United States. She graduated from America's finest culinary school and developed skills that allowed her to be an award-winning chef and restauranteur. She is the chef/owner of Compère Lapin in New Orleans' Warehouse District. Nina also has a second restaurant venture, Bywater American Bistro (BABs), located in New Orleans' "Sliver by the River" Bywater neighborhood.
Since opening Compère Lapin, the restaurant has received critical acclaim awards including Eater National's "Best Restaurants in America 2017", a rave review in The New York Times. At Compère Lapin, the talented toque creates robust dishes that meld the flavors of her Caribbean upbringing and love for French and Italian cuisine, while highlighting the Gulf and Louisiana's beautiful indigenous ingredients
Nina is the winner of the 2018 James Beard Award "Best Chef: South" and one of Food & Wine magazine's "Best New Chefs 2017".
"All-Clad is my go-to cookware. When cooking, not only do I like to use the freshest ingredients, but I also like to make sure I am using high-quality kitchen equipment because it's what sets the foundation for a good meal. I know that I can rely on this brand to provide sturdy and durable cookware."
These are the pieces Chef Nina Compton told us she can't live without, both at home and in her restaurant kitchens.
Signature dishes developed by Nina Compton using her favorite All-Clad cookware of course.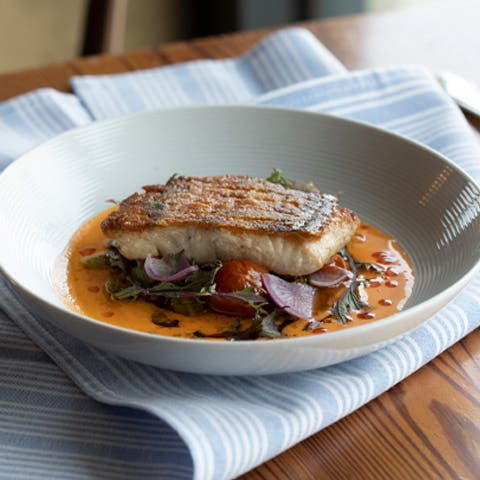 Pan Seared Snapper
with Okra and Tomato Broth
This recipe is ideal for entertaining at home - it has so many layers of flavors, but is deceptively quick and easy to prepare.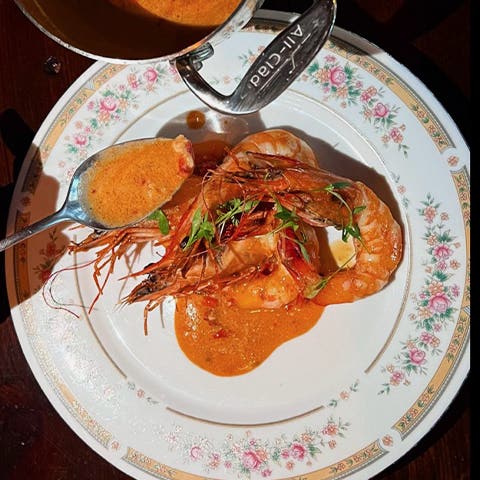 Louisiana Shrimp
in Rundown Sauce
An hour before you cook your fish, unwrap it and leave out in the fridge, skin side-up. This helps dry it out just enough to achieve crispy skin when seared. If you can't find branzino, look for red snapper.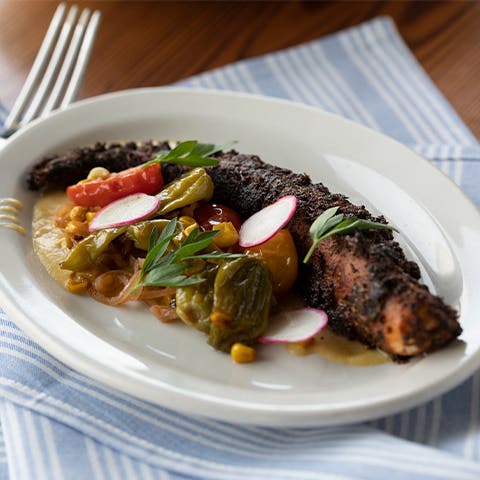 Octopus is a popular dish at my restaurants, but not many people cook it for themselves. I have created this fun and easy recipe that anyone can make at home.