Chef Ambassador Einat Admony
Chef & Owner of Taïm and Balaboosta
Chef Einat Admony is a pillar of the international Israeli cooking community. Her food tells an intricate story of strong immigrant roots and living the American Dream. Having grown up in Tel Aviv, she served as a cook in the Israeli Army before traveling Europe to work in kitchens, and eventually landing in New York City as an ambitious young chef. After 15+ years leading the New York culinary scene and establishing multiple restaurants, Admony continues to innovate and inspire with elevated yet comforting homestyle cooking from her childhood.
Admony is a double-time champion and competitor of Food Network's Chopped and Throwdown! with Bobby Flay. She has been featured by The New York Times, Bon Appetit, HuffPost, Forbes, among many others. Admony has authored two cookbooks with Artisan Books: Balaboosta (2013) and Shuk (2019). In 2014, she was a recipient of the Great Immigrants Award from Carnegie Corporation of New York for exemplary contributions to American life.
Outside of leading several expanding food businesses, Admony can be found at home in Brooklyn or at her country house in the Hudson Valley, cooking for her two children, Liam and Mika, her husband and business partner, Stefan Nafziger, and a steady stream of dinner party guests.
"As I have the high expectation of what I do I also have the high expectation of the cookware I am working with. I have pieces of All-Clad that are over 20 years old. Still work great and look like new."
These are the pieces Chef Einat Admony told us she can't live without, both at home and in her restaurant kitchens.
Signature dishes developed by Einat Admony using her favorite All-Clad cookware of course.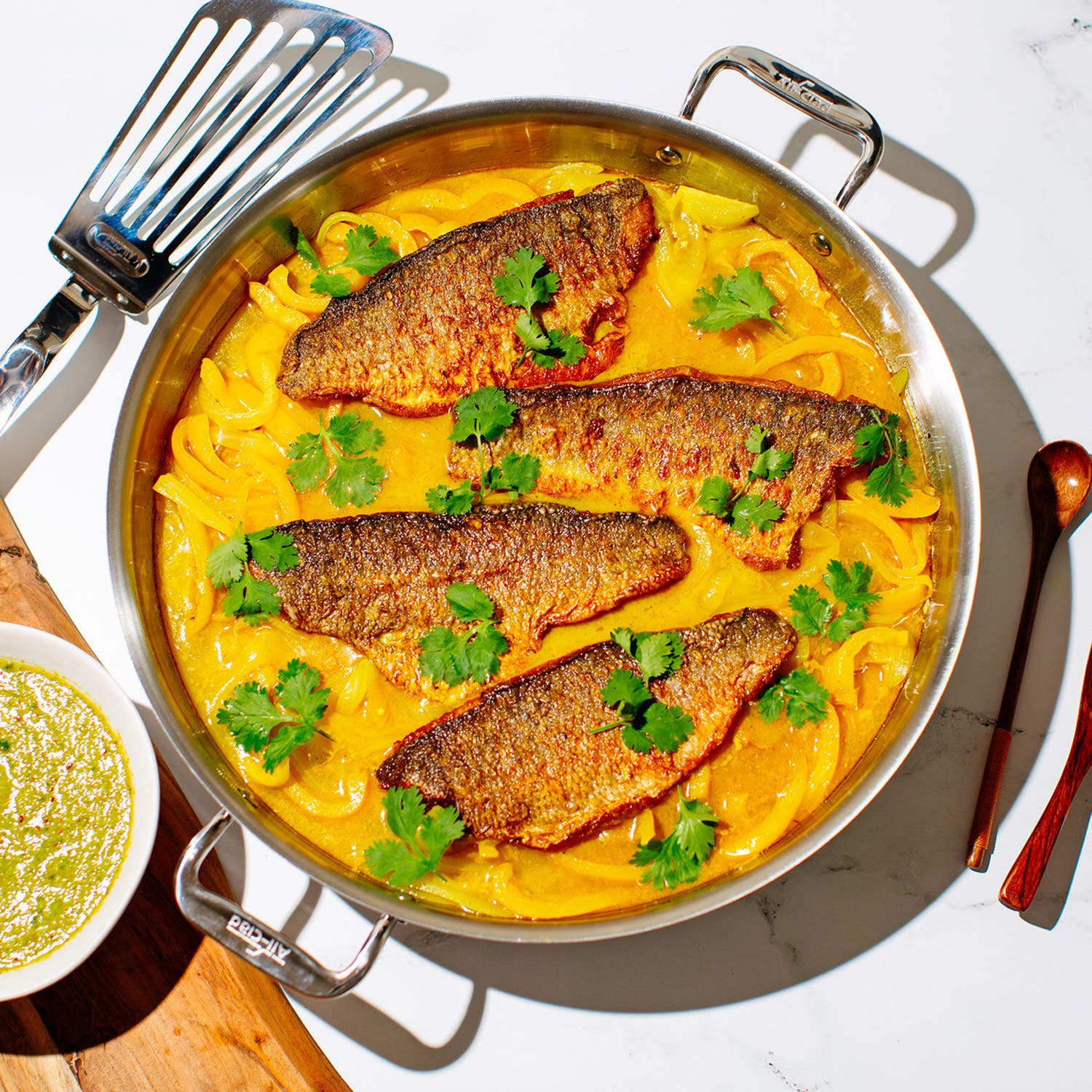 Chef Einat Admony Yemenite Fish Curry, Preserved Lemons, and Coconut
This is a twist on a classic dish from my father incorporating my passion for Asian cuisine, resulting in a beautiful combination.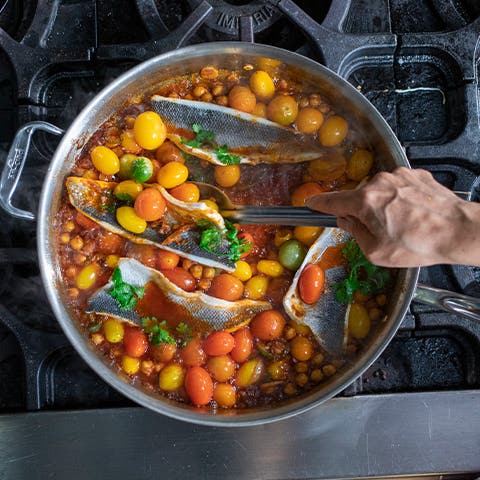 This dish is almost mandatory at my Shabbat dinner, it's part of my new family tradition. I make this dish very spicy for my daughter.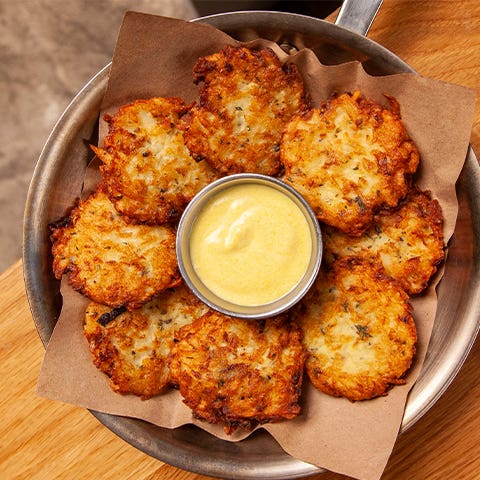 Jerusalem Artichoke Latkes with Preserved Lemon Yogurt
A classic Chanukah dish with a delicious Israeli twist. The preserved Lemon Yogurt is a great condiment for any occassion!