Changing the world of cookware since 1971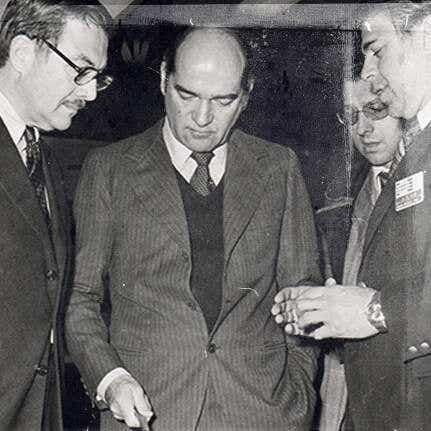 Our founder, John Ulam wasn't a professional chef or a product engineer. He just happened to know metals better than anyone. A renowned metallurgist, John had more than 75 patents for metal crafting and his innovations transformed the metals used to manufacture car parts, build airplanes, and even mint coins.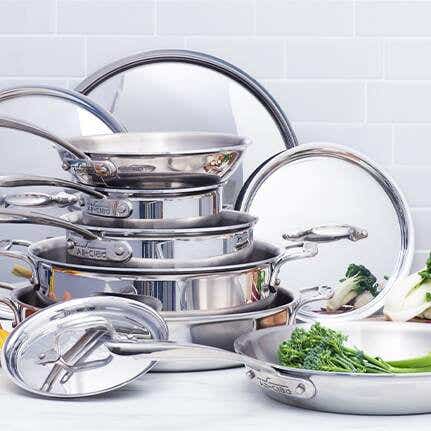 Being an avid home cook, John wondered what would happen if he applied his patented metal crafting methods to cookware. So in the spirit of invention, he took layers of stainless steel, bonded them with aluminum, and shaped them into pans.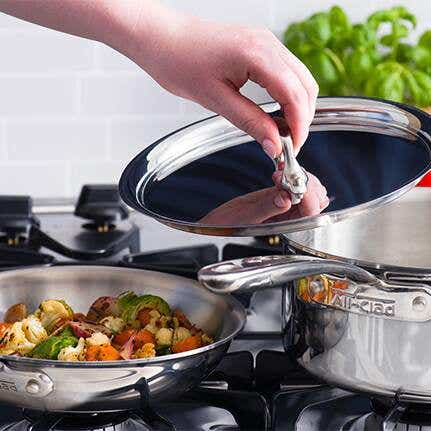 This new bonded cookware cooked food more evenly, was easy to clean, didn't alter flavors, and didn't tarnish or warp. It was such a hit, John started our company, All-Clad Metalcrafters, in 1971. Shortly after, he opened a factory near his hometown in Western Pennsylvania.
"Don't worry about bells and whistles,
worry about delivering maximum performance."
- JOHN ULAM, ALL-CLAD FOUNDER
Crafted with passion to ignite yours
The same enthusiasm and creativity cooks put into every dish they make, we put into every piece of cookware we make. To us, cooking to perfection is more than just a saying, it's our mission. And we challenge ourselves to help all cooks accomplish that goal every day.