All-Clad proudly supports the Culinary Institute of America
---
ALL-CLAD CHEF AMBASSADOR NINA COMPTON/ CIA GRADUATE
ALL-CLAD FUTURE CHEF'S SCHOLARSHIP - ELIZABETH FRASER
ALL-CLAD CHEF AMBASSADOR NINA COMPTON & CIA GRADUATE
As the back-to-school season is upon us, All-Clad is proud to support the students at The Culinary Institute of America by supplying cookware for teaching kitchens through the Gift-In-Kind Program. We are delighted to be a part of the culinary journey of the next generation of chefs and are inspired every day by what they create using our cookware.
All-Clad's Chef Ambassador Nina Compton is a 2001 graduate of The Culinary Institute of America. This year she was inducted as a CIA Graduate All Star during the 2023 Leadership awards. Congratulations to our Ambassador Nina Compton, who shows that hard work and determination in your education can unlock many opportunities.
"Before coming to the CIA and receiving formal culinary training, mastering consommés were foreign to me so getting exposure to this opened my eyes that cooking and perfecting things are a true skill I need to learn to be at the top of my culinary game." From a Culinary Leader's eyes, check out Nina's recipe for a Chicken Consommé with Spring Vegetables.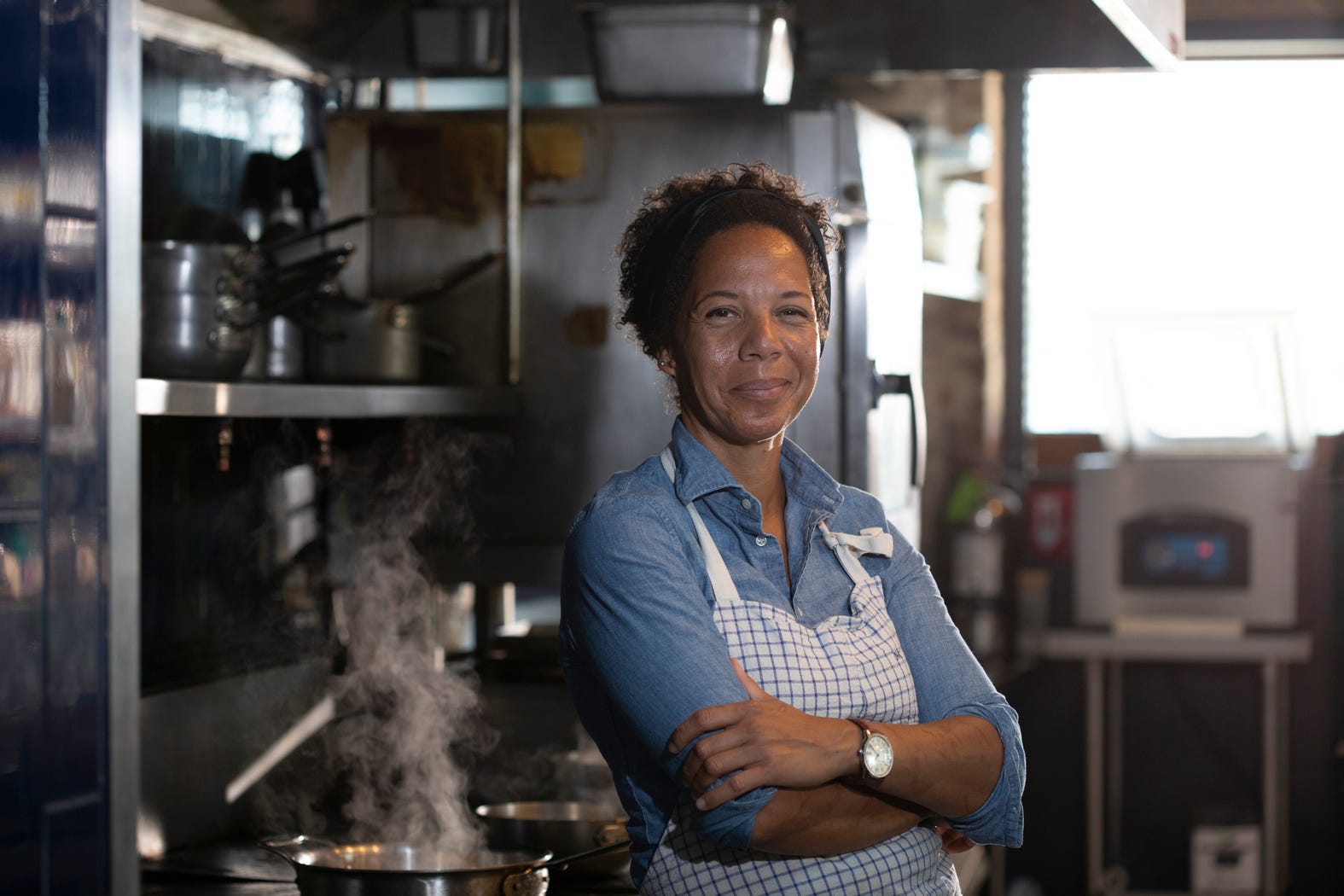 ALL-CLAD FUTURE CHEF'S SCHOLARSHIP - ELIZABETH FRASER
All-Clad has the opportunity to grant students scholarship donations to further their education through the Gift in Kind Program. This year one of our All-Clad Scholarship students is Elizabeth Fraser.
After earning her associate degree in Culinary Arts this past April, Elizabeth will go on to the CIA in Hyde Park, New York, this September, for her Bachelor's Degree in Food Business Management.
"My inspiration originated from a toy kitchen and a few childhood movies. Culinary classes and Skills USA competitions followed later in High School, but my formal education began in September 2021 at the Culinary Institute of America. My perspective on food has evolved so much that I am eager for more. I know the CIA was the perfect choice for me."
"To say now I can focus less on finances and more on my education and personal growth as an aspiring chef is a bit of an understatement. All-Clad Metalcrafters, you have given hope to many culinary students like me. You will always be my cookware of choice and have my great admiration and gratitude. I will do my best to work hard and continue to earn this honor."
We look forward to seeing Elizabeth's hard work and determination help grow her career after completing her education at The Culinary Institute of America. Watching Elizabeth's journey at the Culinary Institute America makes us proud supporters of the Culinary Institute of America.
After sending Elizabeth some All-Clad cookware, she was inspired to share a recipe near and dear to her. Please check out her recipe for Ah Bu's Pork Dumplings.
All-Clad stands by the industry leaders and future standout chefs of the Culinary Institute of America. And as you can see, hard work and a good education can lead you to ignite your passion.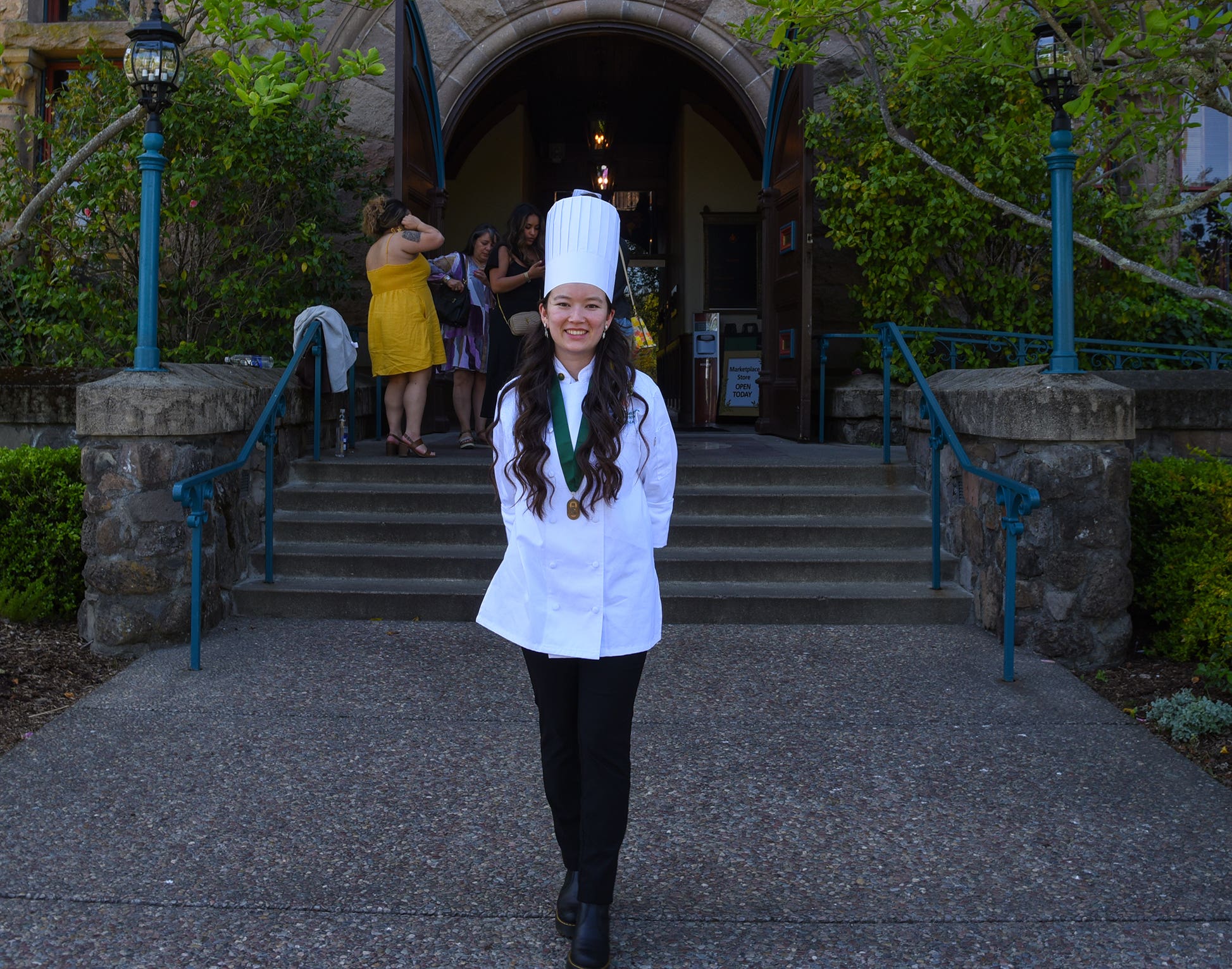 Stage 3: Finishing
After the metal has taken shape, it is given the proper finish. Whether it is polished or brushed, our skilled craftspeople will make the item ready to shine in your home.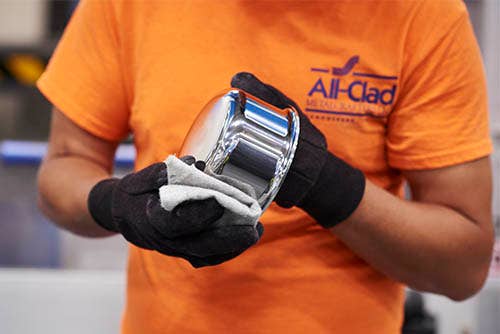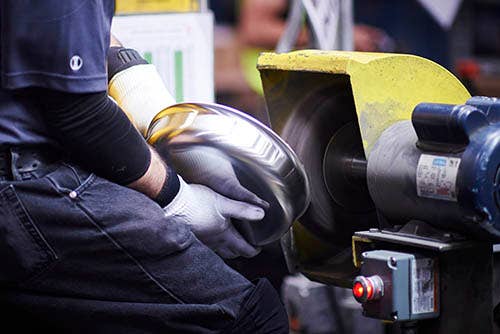 Stage 4: Riveting
Finally, handles are riveted by hand onto each piece of cookware. Our handles are designed for comfort and functionality, making it easier to toss, pour, and saute in your favorite pan.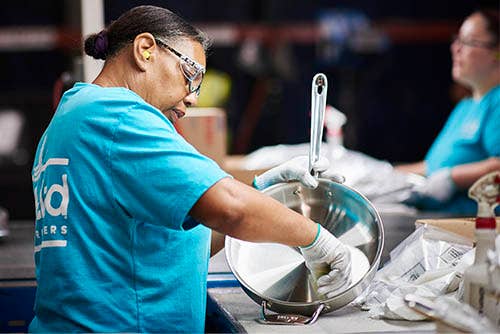 Fun Fact
Did you know that twelve people work on your pans before they reach your kitchen?
Learn More about our different cookware collections, and explore which one is right for you.