This classic comfort food is time consuming but well worth the wait while it cooks in the Dutch oven. The aroma and flavor of this dish will leave you satisfied on those cold weather nights.
| | |
| --- | --- |
| TYPE | MAIN COURSE |
| SERVES | 6 |
| DIFFICULTY | MODERATE |
| PREP TIME | 15 MINUTES |
| COOK TIME | 40 MINUTES |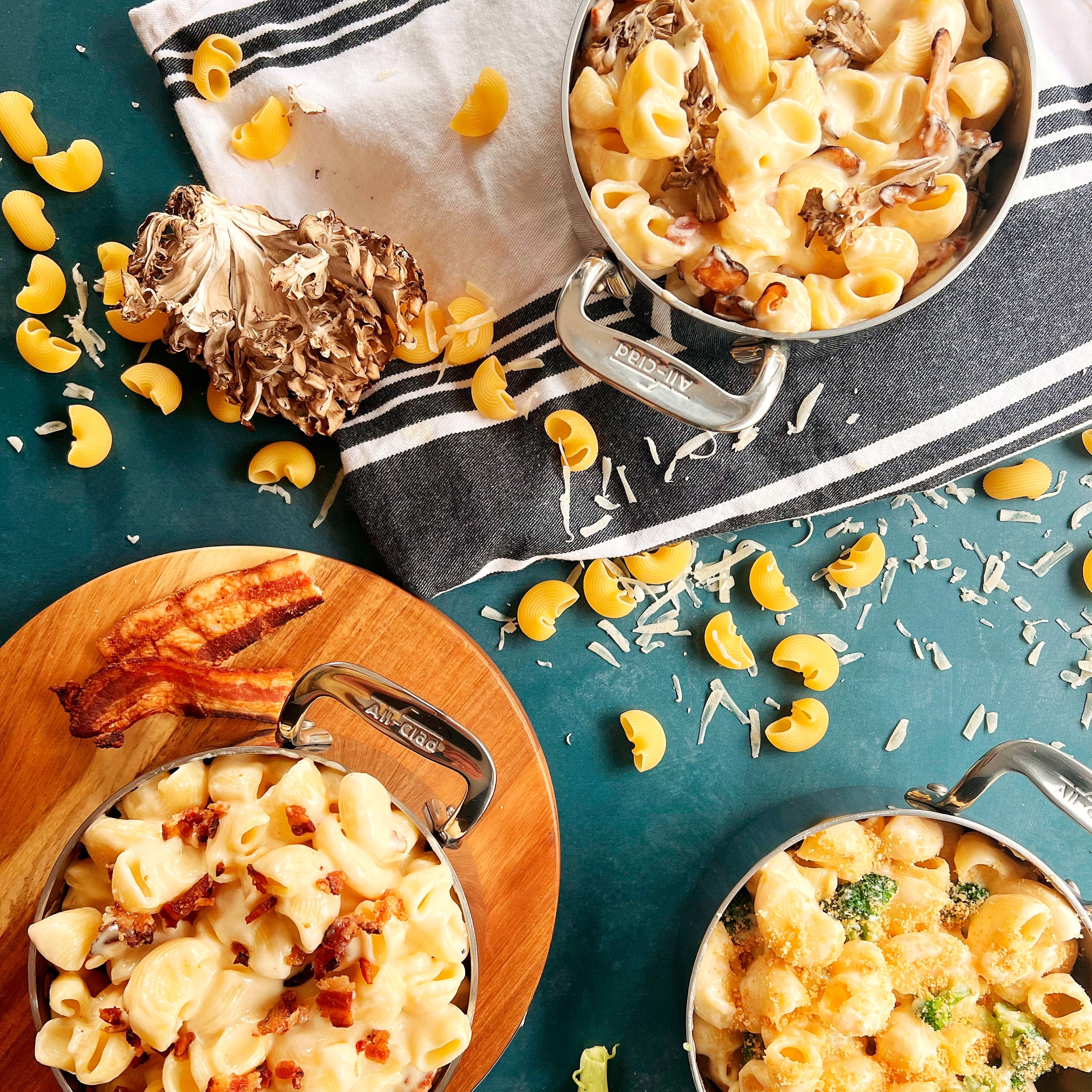 Ingredients
4 tablespoons All Purpose Flour
4 tablespoons of butter
4 cups whole milk, warmed
1 teaspoon of salt plus more to taste
1/2 teaspoon of cracked black pepper
1/4 teaspoon of grated nutmeg
2 1/2 cups freshly grated cheddar cheese
1 cup freshly grated gouda cheese
1 lb. of elbow pasta or similar to your choosing cooked to al dente and rinsed under cold water to stop cooking
Directions
Preheat your oven to 350ºF degrees.
In an All-Clad stock pot melt the butter under medium low heat. Once melted add the flour slowly, continuously mixing while incorporating.
In a small saucepan,take the 4 cups of milk and simmer on low until warm.
Once the flour is completely added to the butter, whisk for about 2 minutes to create a blonde roux. In a slow stream while whisking, add the whole milk. Once the milk is added, season with the salt, pepper, and nutmeg. Taste and adjust the seasoning if needed. Let this mixture cook under a low simmer for 4 minutes or until the mixture resembles a thickened gravy consistency.
Turn off the heat. Pour half of both the gouda and cheddar cheese into the pot stirring until the cheese has melted into the mixture.
Add the cooked pasta into the pot and stir to combine completely. Pour into buttered casserole dishes, top with remaining cheese and bake for 30 minutes or until bubbling and golden brown on top.
Pro Tip
The best part about this recipe is that it is so easily customized. Add blanched broccoli and a breadcrumb topping, or maybe some bacon bits, or even try some sauteed mushrooms.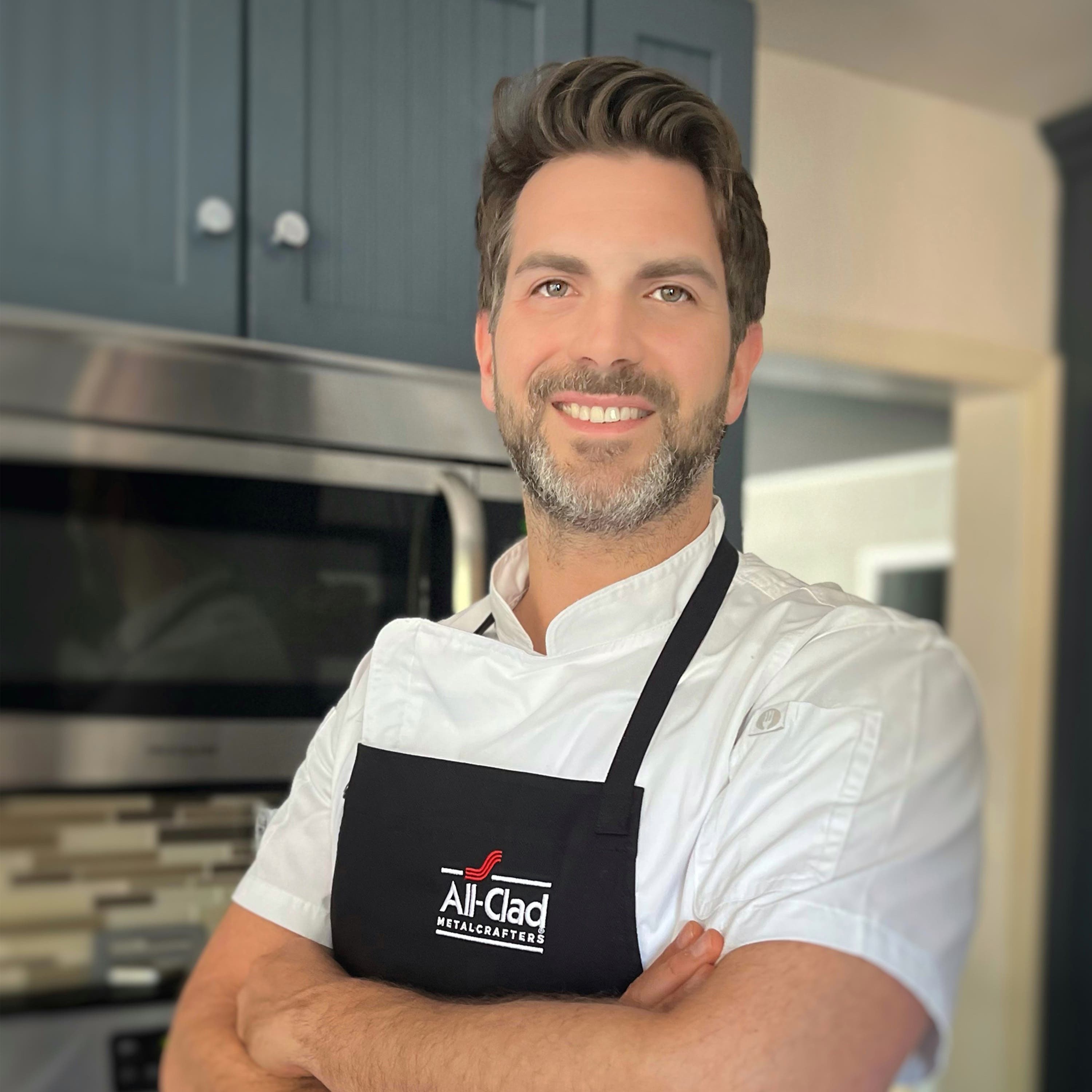 All-Clad Resident Chef Derek Finocchiaro
---
All-Clad's Resident Chef Derek has been working with flavors and fragrance for his entire career. Finding a path from perfumery to food, Derek competed on numerous amateur cooking shows which led him to the All-Clad Test kitchen. Here he excels in creating new recipes, blogs, video demos, and food photography for our consumers.