Wendy's Overnight Oven French Toast
---
A family staple for Easter brunch and family breakfasts that started with my mother-in-law. I love this recipe because it's prepared the night before. You bake it in the oven the morning before serving it and fills the home with delicious smells.
| | |
| --- | --- |
| TYPE | BREAKFAST & BRUNCH |
| SERVES | 8 |
| DIFFICULTY | EASY |
| PREP TIME | 15 MIN |
| COOK TIME | 50 MIN |
Ingredients
1 (12 oz.) loaf of Italian bread, cut in 1-inch slices
8 large eggs
2 cups milk
2 cups half and half
2 tsp. vanilla
1/2 tsp. nutmeg
1 tsp. cinnamon
For the Topping:
3/4 cup unsalted butter (softened)
1 1/3 cups brown sugar
3 Tbsp. honey
3/4 cups chopped walnuts or pecans
Directions
Generously butter the base and sidewalls of the Mother of All Pans
Fill the pan with the sliced bread and set it aside.
Mix eggs, milk, half and half, vanilla, nutmeg, and cinnamon in a blender or immersion blender.
Pour mixture over the bread.
Put the lid on the pan and refrigerate overnight.
Combine all the topping ingredients and set aside until time to bake toast.
In the morning, remove the pan from the refrigerator and preheat the oven to 350oF.
Using a cookie scoop or spoon, distribute small amounts of the topping over the bread.
Bake at 350°F for 50 minutes until puffed and golden.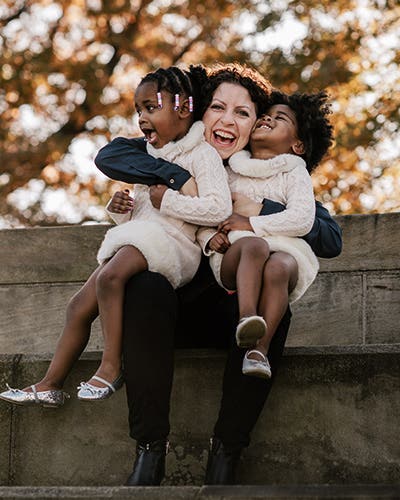 RECIPE BY
Wendy Dyer
---
All-Clad International Product Director & Mom