KellyAnn's Citrus Chicken
---
A fresh approach to traditional roast chicken, using the aroma and flavors of citrus to embrace the warmer weather and revive a weeknight classic meal. Adapted from a recipe found online many years ago, this has become a quick-prep staple for Spring - using the leftover chicken in sandwiches and on top of salads with a zesty vinaigrette to complement the citrus flavors.
| | |
| --- | --- |
| TYPE | MAIN COURSE |
| SERVES | 8 |
| DIFFICULTY | EASY |
| PREP TIME | 5 |
| COOK TIME | 60 MIN |
Ingredients
5-6 lbs bone-in chicken parts (thighs and legs are best)
1/4 Cup Olive Oil
4 cloves of garlic, minced
2 tablespoons sugar
2 whole lemons, one juiced, one thinly sliced
2 whole blood oranges, one juiced, one thinly sliced
1 tablespoon dried oregano
1/2 teaspoon paprika
1/4 teaspoon crushed red pepper flakes
1 medium Spanish onion, cut into strips
1 teaspoon dried thyme
1 tablespoon dried rosemary
1 teaspoon onion powder
Salt & Pepper to taste
Directions
Preheat oven to 400°F
In a small bowl, whisk together the olive oil, garlic, sugar, lemon juice, orange juice, oregano, paprika, onion powder, pepper flakes, salt and pepper.
Place chicken pieces in the pan, skin side up. Pour the mixture all over the chicken, turning to coat.
Arrange slices of lemon, orange, and onion around and under chicken pieces.
Sprinkle all over generously with thyme, rosemary, salt and pepper.
Bake for 1 hour, uncovered, or until the skin turns brown and juices run clear.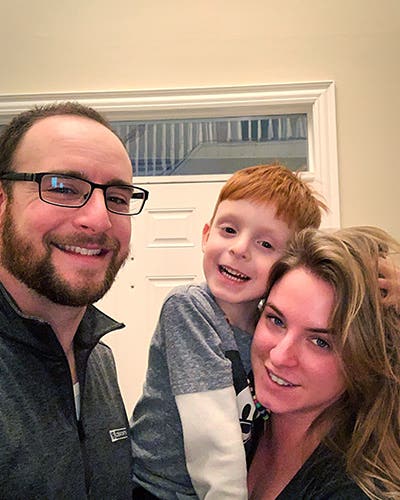 RECIPE BY
KellyAnn O'Donnell
---
All-Clad Senior Product Manager & Mom