Whole grain oats and chia seeds are the foundation to these delicious and health conscious treats. Using mostly blueberries and maple syrup to sweeten these cups, this dish uses a variety of ingredients studied to help fight against cancer cells in breast cancer.
| | |
| --- | --- |
| TYPE | BREAKFAST & BRUNCH |
| SERVES | 6 |
| DIFFICULTY | EASY |
| PREP TIME | 10 MINUTES |
| COOK TIME | 35 MINUTES |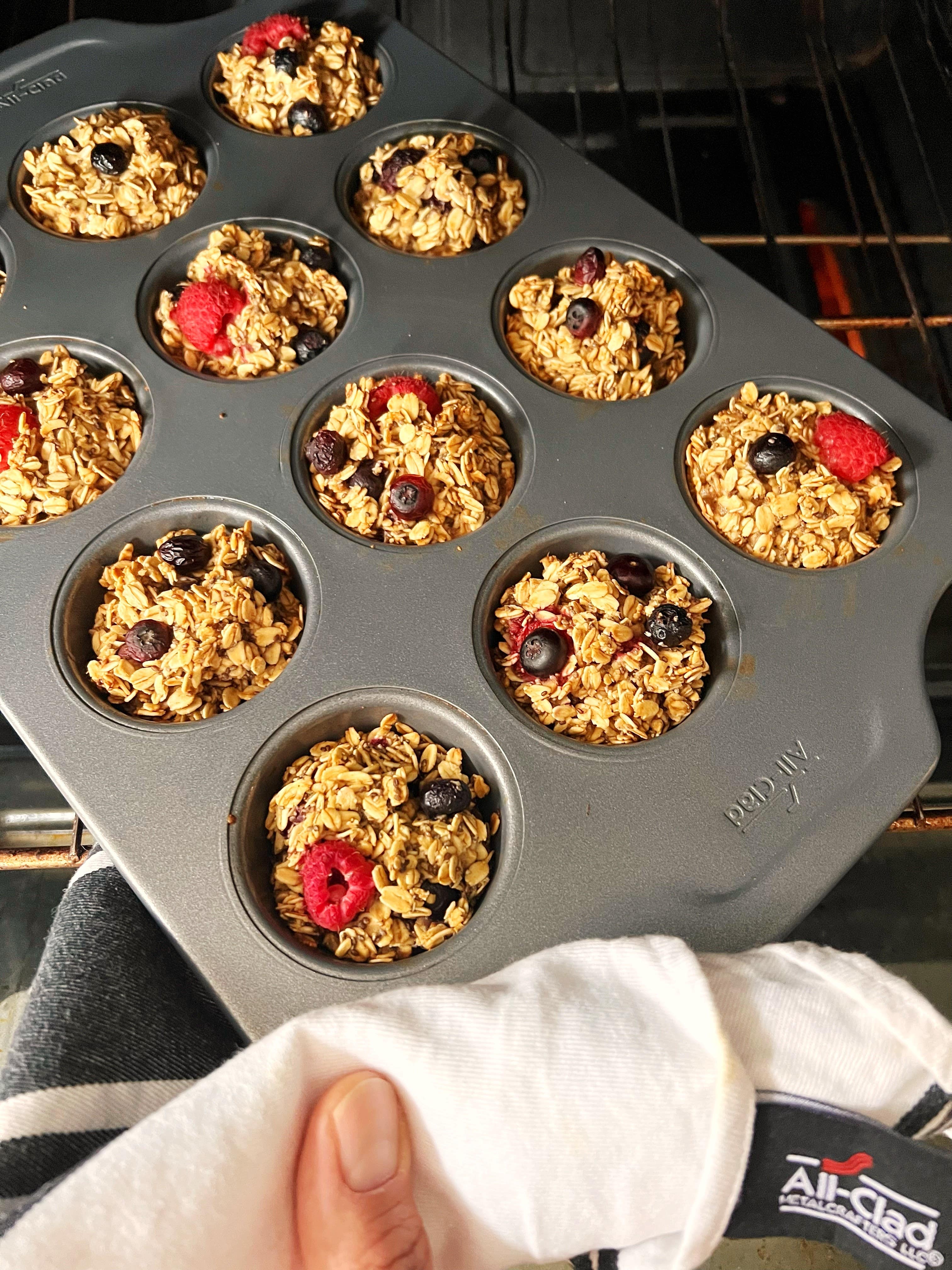 Ingredients
3 cups of Old Fashioned Oats
1/4 cup Chia Seeds
1/4 cup Sliced Almonds
2 teaspoons of Ground Cinnamon
1/2 teaspoon of Salt
1 teaspoon of Baking Powder
1/4 cup plus 2 teaspoons of Maple Syrup or Honey
2 large Eggs
1 cup Almond Milk Unsweetened
1 tablespoon of Brown Sugar, optional
1 teaspoon of Vanilla Extract
Avocado oil to oil the muffin tins
Directions
Preheat the oven to 350 degrees.
In a large mixing bowl, combine the oats, chia seeds, almonds, cinnamon, salt, and baking powder. Mix to combine completely. Pour in the maple syrup and mix to coat evenly through the oat mixture.
In a separate small mixing bowl, crack the two eggs and whisk until the eggs start to get airy and foamy.
In a separate large mixing bowl combine the milk, vanilla, honey or maple syrup, and sugar if using. Mix to combine completely before pouring the whisked eggs into the milk mixture. Combine completely.
Combine the dry and wet mixtures together and mix them until well combined. Add the fruit to the mixture and fold in carefully.
Using about 1 tsp of avocado oil, lightly grease each individual tin of the All-Clad Pro-Release Muffin Pan. With roughly 1 ice cream scoop, add the oat mixture to each of the tins. Top with remaining quarter cup of berries throughout the 12 cups.
Bake in the oven for 30-35 minutes or until fully cooked through and the oats are golden brown in color.
Pro Tip
Darker berries are studied to destroy cancer cells. We use a medley of berries in this recipe but if you prefer one over another that's ok too. If using just blueberries we suggest to use wild blueberries if available.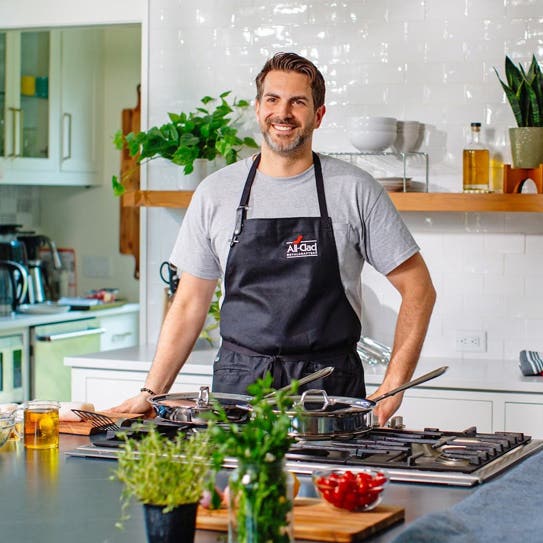 All-Clad Resident Chef Derek Finocchiaro
---
All-Clad's Resident Chef Derek has been working with flavors and fragrance for his entire career. Finding a path from perfumery to food, Derek competed on numerous amateur cooking shows which led him to the All-Clad Test kitchen. Here he excels in creating new recipes, blogs, video demos, and food photography for our consumers.