Charring vegetables is a way to release a good depth of flavor to their bright and fresh state. Creating a salsa verde where we sear some vegetables to add to fresh herbs will give your taste buds a delicious finish to a well-cooked steak dinner.
| | |
| --- | --- |
| TYPE | SAUCE |
| SERVES | 4 |
| DIFFICULTY | EASY |
| PREP TIME | 4 MINUTES |
| COOK TIME | 10 MINUTES |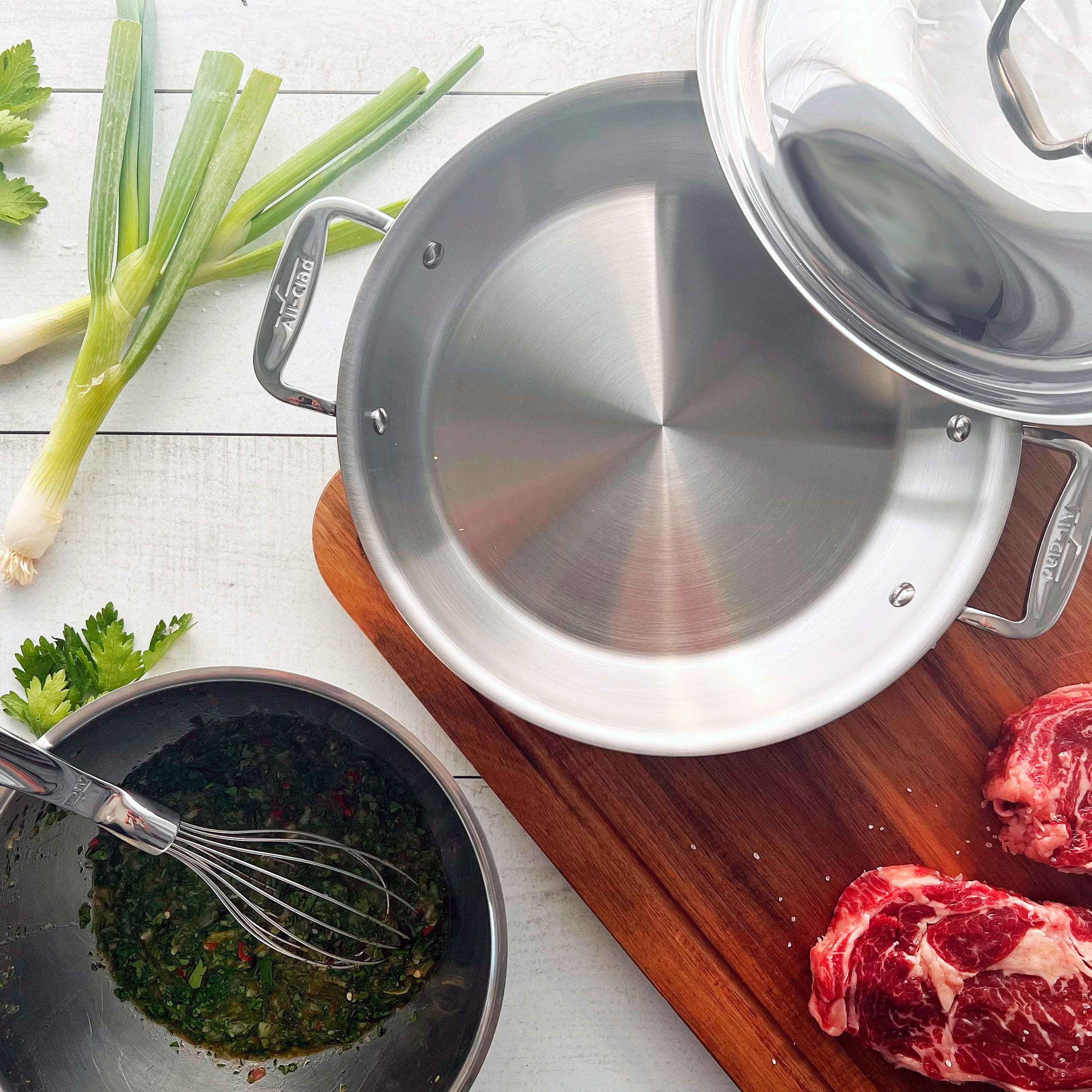 Ingredients
1 bunch of scallions
1 shallot peeled and cut into quarters
1 Fresno Chile (for more heat use jalapeno or serrano)
3 cloves of garlic smashed
1/4 cup red wine vinegar
Juice of 1 lime
1 bunch of fresh parsley finely chopped
1/2 cup good olive oil
Salt and pepper to taste
Neutral Oil
Directions
In your D3 Stainless Steel Sear and Serve skillet, heat 1 tablespoon of neutral oil over medium heat.
When hot add the scallions, Chile, shallot, and garlic. Season with salt and pepper and char all over just enough where they have some dark color but not completely burnt about 6 - 10 minutes. You will see the scallions sear much quicker than the Chile and shallots. Take them out once they are done and place on a cutting board, you will be removing in steps and not all at once. This is why we give a range for the cook time between 6 - 10 minutes.
Take the ingredients out of the pan. Place on a cutting board and tent the vegetables with the domed lid. After charring the vegetables put them under the domed lid to steam and soften them a bit before blending with the rest of the ingredients.
In a large mixing bowl, place the charred vegetables with the red wine vinegar, lime juice, salt, and pepper. Using an immersion blender, blend the ingredients together. This salsa is better with a bit of texture so do not blend completely smooth.
Add the finely chopped parsley and whisk until combined. While whisking slowly pour the olive oil into the mixture until combined. Taste and adjust the seasoning if needed.
Pour your salsa verde over a cooked steak to add a flavor of explosion for a perfectly cooked dinner.
Pro Tip
You can make this salsa if desired completely smooth. It will just not have the textural component. The flavor will be the same. To do so, add the parsley as well with the charred ingredients when blending. Keep in the container and slowly add the oil as you are creating a vortex with the immersion blender. This will leave you with a completely emulsified product. This is also the best way to make a vinaigrette not break when adding oil to the other ingredients.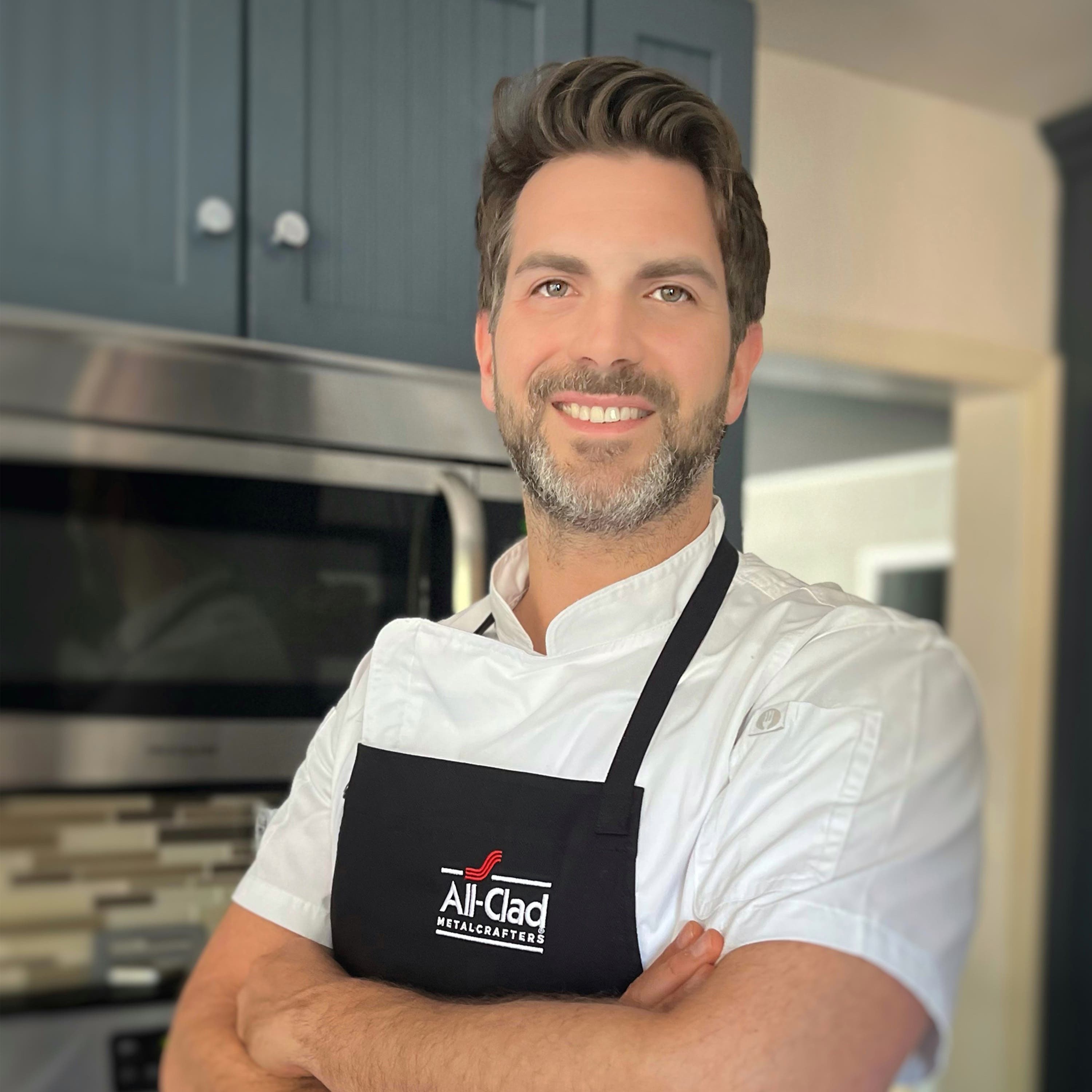 All-Clad Resident Chef Derek Finocchiaro
---
All-Clad's Resident Chef Derek has been working with flavors and fragrance for his entire career. Finding a path from perfumery to food, Derek competed on numerous amateur cooking shows which led him to the All-Clad Test kitchen. Here he excels in creating new recipes, blogs, video demos, and food photography for our consumers.