Dale Gray's Flavorful Potato Soup with Crispy Bacon
---
A few simple ingredients turn into this luxuriously creamy soup that everyone will love. The addition of Parmesan cheese at the end provides so much flavor!
| | |
| --- | --- |
| TYPE | SOUP & STOCKS |
| SERVES | 6 |
| DIFFICULTY | EASY |
| PREP TIME | 10 MIN |
| COOK TIME | 40 MIN |
Ingredients
To Prepare:
2 tablespoons butter
1/2 cup finely minced leeks (white part only)
1/2 cup finely diced celery
4 cloves finely minced garlic
1 teaspoon kosher salt
1 teaspoon cracked pepper
4 cups peeled diced russet potatoes
4 cups chicken or vegetable stock
1/2 cup heavy whipping cream
1/4 cup finely grated parmesan cheese
To Serve:
2 tablespoons butter
4 strips crispy bacon, chopped
1 cup shredded cheddar
1/4 cup chopped chives
Directions
Melt butter in your soup pot over medium heat.
Sauté leeks and celery for 5 minutes until light golden, add garlic and cook for 2-3 minutes until softened.
Add salt, pepper, potatoes and stock. Simmer with the lid on for 35-40 minutes until the potatoes are very tender.
Remove from heat and cool slightly before pureeing soup with an immersion blender until your desired consistency.
Finish with heavy cream and Parmesan cheese, stirring and adjusting seasoning to taste before serving with toppings.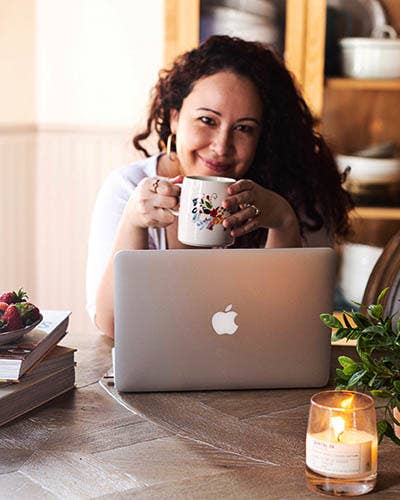 RECIPE BY
Dale Gray
---
Dale Gray is a Saveur nominated blogger and recipe developer who inspires home cooks to make simple, delicious food on her website The Daley Plate.
To learn more about this chef, please visit their website at www.thedaleyplate.com
Connect with them on social @thedaleyplate