This classic comfort food is time consuming but well worth the wait while it cooks in the Dutch oven. The aroma and flavor of this dish will leave you satisfied on those cold weather nights.
| | |
| --- | --- |
| TYPE | MAIN COURSE |
| SERVES | 4 |
| DIFFICULTY | MODERATE |
| PREP TIME | 15 MINUTES |
| COOK TIME | 15 MINUTES |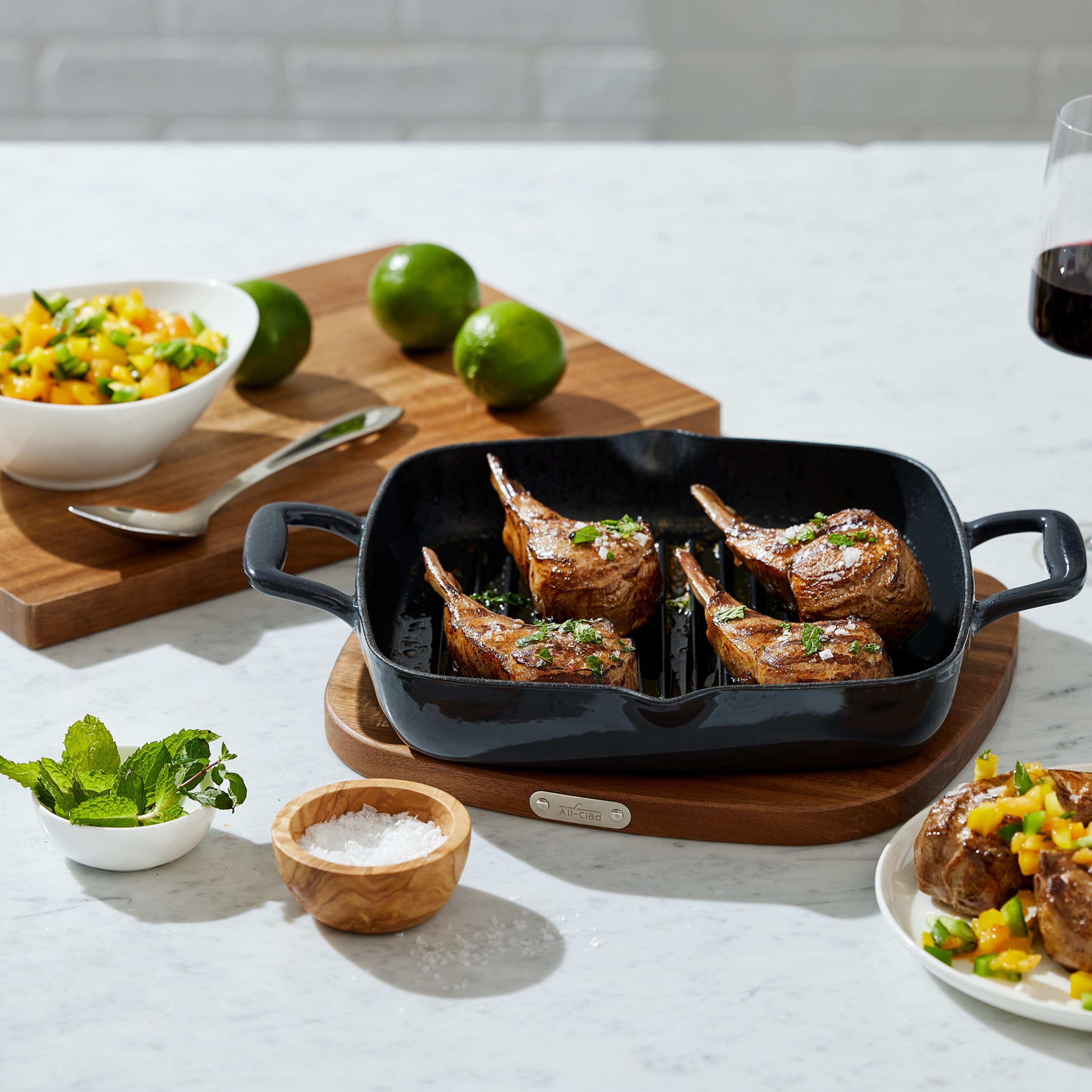 Ingredients
Peach Mint Salsa
2 ripe peaches skin removed and diced
1 small jalapeno pepper diced (seeds added for heat if desired)
1/4 cup chopped mint leaves
2 green onions sliced thin
1 small sweet yellow pepper diced
1 lime zested and juiced
1 tablespoon extra virgin olive oil
Salt and pepper to taste (start with 1/2 teaspoon of salt 1/4 teaspoon of pepper)
Lamb Chops
2 lbs. of lamb rib chops
1 teaspoon of salt
1/2 teaspoon of pepper
2 teaspoons of neutral oil
Sea Salt to finish
Directions
To make the salsa, take a large mixing bowl and combine all of the ingredients and mix completely. Place in the refrigerator for an hour for the flavors to combine. Remove from the refrigerator, taste and adjust the seasoning if needed.
Brush the lamb chops with 1 teaspoon of oil and season with salt and pepper. Let sit at room temperature for 30 minutes before cooking.
In your All-Clad Enameled Cast Iron Grill pan, heat the remaining neutral oil over medium high heat. Grill for 3-5 minutes per side giving it a nice sear and grill marks on each side. Let rest for 5 minutes before serving. Sprinkle with flaky sea salt to finish.
Serve the lamb chops topped with the salsa or bring the cast iron grill pan directly to your table with the included wood trivet and let everyone help themselves to the salsa.
Pro Tip
To add an elegant touch to this dish, you can toast 1-inch pieces of a cut baguette with olive oil in the grill pan. Top those with a touch of goat cheese and serve with the lamb chops and salsa.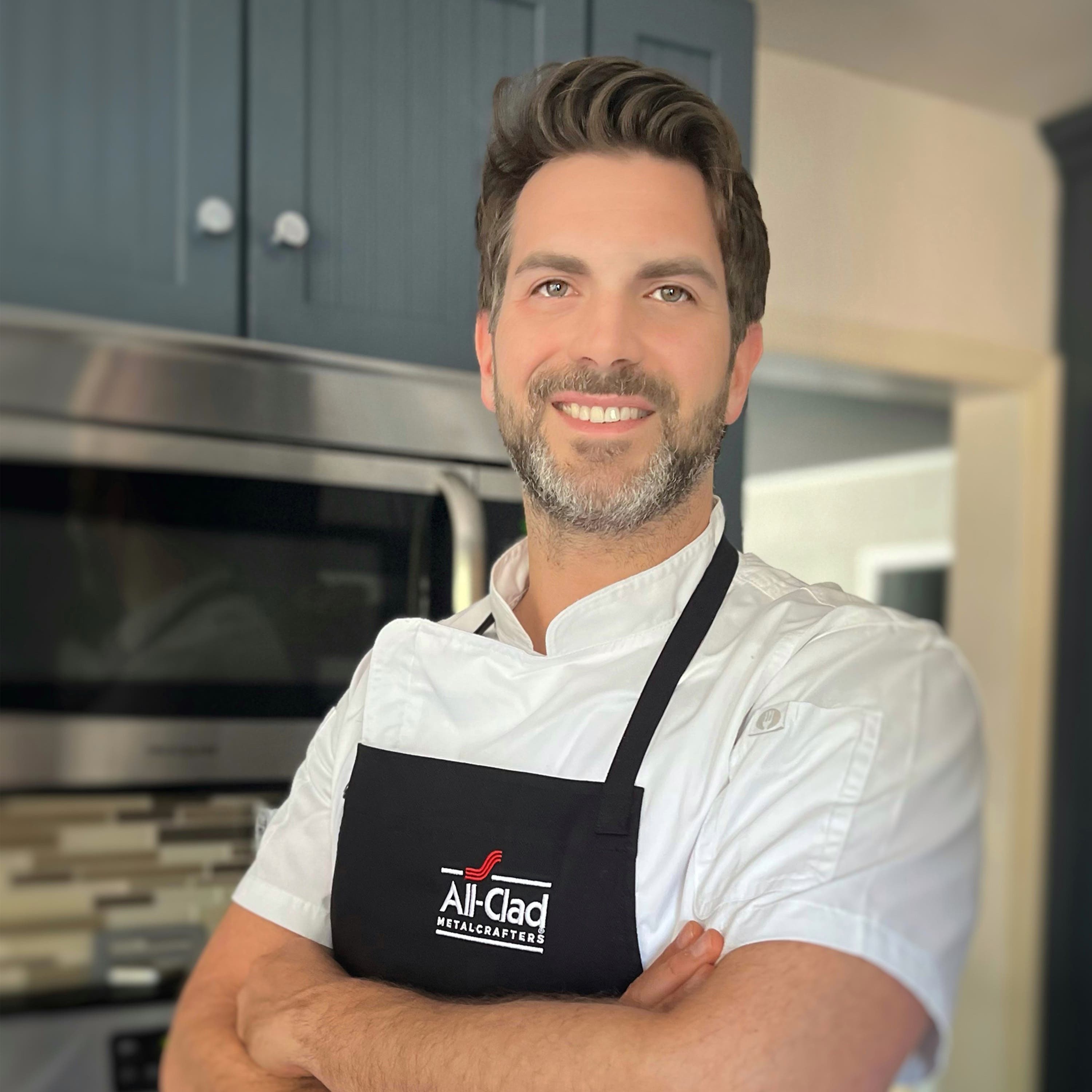 All-Clad Resident Chef Derek Finocchiaro
---
All-Clad's Resident Chef Derek has been working with flavors and fragrance for his entire career. Finding a path from perfumery to food, Derek competed on numerous amateur cooking shows which led him to the All-Clad Test kitchen. Here he excels in creating new recipes, blogs, video demos, and food photography for our consumers.